When choosing physical therapy in Libertyville, IL, one should ask the right questions to make sure they are going to the right place for their specific condition. Ask these questions:
Do you specialize in my condition?
Do you offer affordable payment plans should I have a co-pay or deductible?
Where are you located? (It should be convenient for you near your home or work)
Do you offer any special treatment programs that others don't?
Why should I come to you?
There are many options when it comes to physical therapy in Libertyville, IL, but if you take a little time to ask you will find the best clinic for you.
We successfully treat most muscle, nerve and joint pain and problems. But we specialize in the following conditions:
Lower back pain
Shoulder issues
Knee injuries
Neck pain and arthritis
One of the things that make us different than most all other clinics in the area is…
We educate and empower our patients. We strive to get you to a place where you don't need us anymore. Independence and freedom is what we hope for you.
We teach you the #1 thing NOT to do for your condition, as well as the "Top 3 Things You SHOULD Do to Make it Better" on your own.
You'll learn more here in your first two session than probably the last 2 years with other practitioners. That's our promise.
Physical therapy in Libertyville, IL is being redefined by the way we provide "care", services, and solutions. Here's what a recent patient had to say,…
Melissa treated me for hip and low back pain that has been giving me grief for several weeks. I tried several alternative treatments prior to seeing her with no relief. Melissa used Myofasical Release on me and it was Amazing. When she was finished my pain in my hip was gone and today I am pain free . I would recommend this to anyone having pain . It is not just for backs , it works on all areas of the Body." -Christine Nolan
Give us a call if you have any questions but also ask about our "Introductory Discover Exams" that we run every once in awhile.
Hope to meet you soon.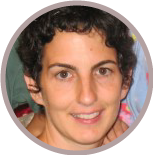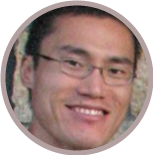 Learn more about the professionals at Healthy Body and Mind in physical therapy in Libertyville, IL